The Choice Was Simple
If you've ever sat at a table with a cell phone in your hand across from other humans doing the same, this trip is for you. Tired of "news" based on reality TV, and want to stay in touch with reality? This trip is for you. Do you have a minimum of 3 days to commit because at least half the time will be spent driving across texas....THIS TRIP IS FOR YOU!
I spend my fair share of time consuming information online, and after researching and procrastinating ....thanks to the inspiration of fellow 4Runner enthusiast and photographer Jacob Blick of T4R.org we were finally able to set our sights west one perfectly warm February Texas weekend.
If you've known me through the years amongst photography I'm also a huge fan of the road trip, driving, and/or travel in general. Despite a relatively small window of time (3 days), my girlfriend and I planned to maximize the weekend with a brief stay in Marfa, followed by a day trip to one of the most remote/least visited national parks in the United States...Big Bend.
After dropping the kiddo off with my mother early on a Friday morning, we stopped for a quick topping of the tank and the tummy at Texas' own Whataburger, then hit the road averaging 85 or so MPH (Thank you Texas speed limits!). The boring landscapes on this 6.5 hour drive began to evolve once we were west of San Antonio (pardon the bug splatter) and the photo opps began to present themselves. Still we raced the sunset to our intended destination...
Day 1 comes to a close...
Arriving at sunset, we decided to forego any stops in the small towns along the way (aside from a quick pic at the Welcome to Marfa sign) for the allure of the desert's 10 year old art installation, Prada Marfa. Its a small fictious shop that after you've been driving all day, warrants driving an extra 26 miles past your primary destination to see. The silence there is deafening. The desolation is humbling, but hey if Beyonce could make the time...we figured it was worth a view also, and it was worth every mile.
I played with different perspectives and fired off photos, watched all of 3 cars pass by, and in between chatting, enjoyed the silence at sunset in the open spaces of Valentine, Tx.
Once the sun set just outside of this international dark sky region, the cameras were put away as the stars came out. We headed back "into town" towards Marfa and made our way to El Cosmico where we dropped off our belongings at our vintage trailer. The clock was ticking and pickings were slimming as far as food choices so we left in search of food and a Mexican Martini (or two). We decided on Jett's Grill within the Presidio hotel and had not only great service, but an incredibly tasty dinner as a reward from a long day on the road.
Its no party city (in February)...
With quiet hours starting at 10PM, the El Cosmico silence was a welcome change from the fast growing, high-tech, college town that is Austin, Texas. We tucked in early by comparison with intentions to get on the road early and take in as much of the park as possible.
Day 2...go go gadget, life!
We bid our trailer, aptly titled the Royal Mansion (when compared to tents), adieu after the fastest possible showers you can take outdoors in 35 degree weather with limited hot water. The outdoor shower feature is likely far more awesome come summer time, but I dread thinking of the trade off of outdoor activity during west Texas' summer season.
Despite the brief overnight stay, Marfa still did not disappoint. The locals are friendly, helpful and we batted 1000% on food selection by starting our morning off at Squeeze Marfa for the best Waffles/Oatmeal combo EVER, or so we agreed. I definitely recommend a stop in this quaint swiss cafe, that some might pass over as a hole in the wall.
Looking for adventure, head out on the highway...
Ready for more action, we headed towards Big Bend next (and noticing the sporadic appearances of gas stations), took the liberty of topping off the tank once more just after entering the park. It was approximately ~90 minutes since our last destination, but we kept moving as there were sights to see!
We made our way through the park, first stopping to secure a drive in campsite at the Chisos Basin Campground. With sunset about 2 hours away at that point we pulled out the map and made our way south east towards Santa Elena Canyon. We hiked for around 30 minutes but the bonus was arriving to the end of that trail when all of a sudden a family of 4 began singing in unison, reverberating off the walls, then a 2nd hiker-turned-soloist began singing after they stopped. I flipped my camera to video mode, and managed to capture a short clip of the family below.
In an attempt to beat the sunset so we wouldn't be setting up camp in the dark (thank you survival shows for the tips!) we left the towering canyon walls in our dust and took the scenic dirt route up Old Maverick Road so that I could get my off-road fix, then high-tailed it back to the Chisos Mountain Lodge for dinner. After dinner and sunset came, the realization that two days wasn't nearly enough time. Figuring we'd better not tempt fate with bear and mountain lion signs everywhere, I started a quick fire for our S'mores dessert while Tamra put the finishing touches on our accommodations for the night.
If you ever want to look up in the night sky and see more stars than you ever have before..this trip is DEFINITELY for you!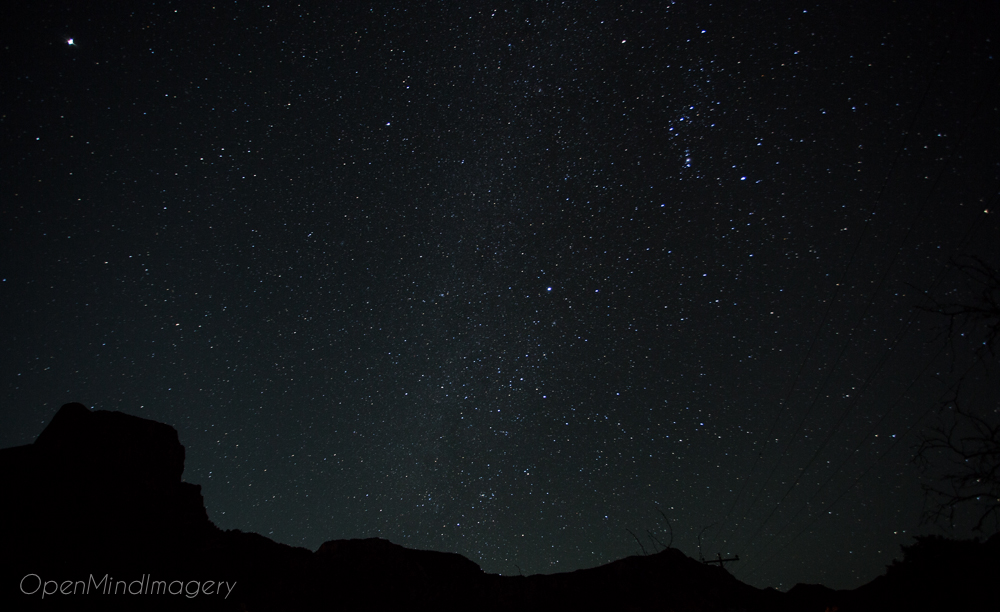 I can't wait to go back.
For having such a short period of time there, I feel like this is ideally a 4 day minimum for the two stops. We drove down Dagger Flat Auto Trail for one last dose of desert on the way out, but what was supposed to be an "off road trail", was merely a dirt road as a Pontiac Grand AM passed us and waved going the opposite direction as we left.
For the adventure seeker on a time budget, a long 3 day weekend was still satisfying. There are so many trails, historical locations, scenic views, and natural reasons to go. Be warned if the thought of cell phone reception loss in a 'civilized' area brings you to your knees, this may NOT be the trip for you.
For those looking for on or off road adventure, plan to visit sooner rather than later in life; experience awaits! Have you been? What were your favorite moments? Want to go? Let me hear your thoughts in the comments below!